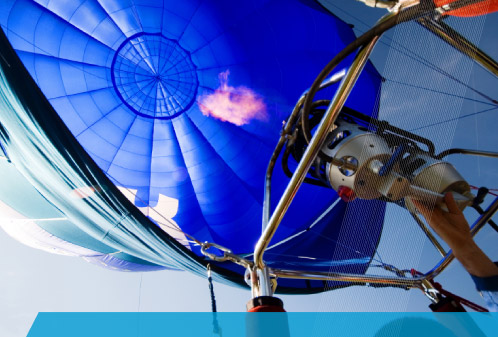 Meet the Team
Tim Bridden

Tim is a Director of Lilfords Ltd and has over 30 years experience in corporate management including new enterprise development and business growth. He founded Touch Vision Systems in 1993, to exploit the emerging market for multimedia software applications within the Tourism and Leisure Sector. Under his direction the company became the most successful UK Destination Management System (DMS) supplier. In 2004 he merged Touch Vision with a sector competitor to form the New Vision Group and took on the role of Chairman, responsible for corporate strategy. New Vision has since been highly successful in securing many high value, key Public Sector tourism technology contracts across the UK and is today recognised as a leader and Innovator within the Industry. Having now reduced his involvement in New Vision to a non executive consultancy role, Tim co-founded Lilfords Nexus Ltd to concentrate on new business opportunities both as an Investor and mentor/Director. As a member of the South West Angel Investors Network (SWAIN) Tim is now involved with a number of emerging and expanding businesses.

Nic Black

Nic is Managing Director of Pyramid and has over 25 years in technical theatre, opera, west end theatre, large scale venues, conference production, live events and concerts, together with over 15 years of specialist audio visual design and installation experience. Nic heads an award winning team who design, supply and deliver unique audio visual solutions and who create and produce memorable events experiences for Pyramid's clients on a global scale.
Mark Green

Mark is a founder member of Fruition Creative Services and has over 20 years' experience in the design industry, working at a number of London consultancies for clients such as House Of Fraser, John Lewis, Debenhams, Waitrose and Arcadia. He has created and implemented branded retail offers for many of the UK's leading high street companies. Mark was also Design Director responsible for Department Store of the Year 2000, House of Fraser, Bluewater. Mark has worked with a range of Clients, from owner managed businesses through to national architects' practices and local authorities. These include Hawkshead Outdoor Clothing, Mowlem Construction, Plymouth Gin and the Oyster Shack.
Lorraine Bridden

Lorraine is the owner of Modbury-based coffee roastery Owens Coffee. Since taking over the company in 2010, Lorraine developed this small, local, going concern into a multi-award winning business, highly regarded within the South West food and drink industry, with notable client credits including Peter Gorton (Master Chef of Great Britain), Rock Salt Cafe (Plymouth), The Barrel House (Totnes), The Bakehouse (Cullompton), Salty Monk (Sidmouth), Two Bridges Hotel and the Blue Plate Deli (Downderry). Lorraine has directed Owens Coffee through the processes to gain both Fairtrade and Organic certification status, as well as sourcing, buying and creating new coffees to add to the existing popular range. The Owens Coffee brand is built on customer support, excellent training services and a high quality drinks product.
Unit 7

Unit Seven is a collaboration of creative talents from a range of businesses who are specialists in their own fields, but who, together, are able to deliver a synergistic approach to client projects, that results in extraordinary vision to transform businesses and brands. Unit Seven offers skills in design, video, writing, social media and web design, amongst a number of other creative disciplines.
Turning business vision into reality

T +44 (0) 845 1902147 |
web design devon
| Lilfords Group is a trading name of Lilfords Ltd
Lilfords Group
Lilfords Touch Vision
Lilfords Partners